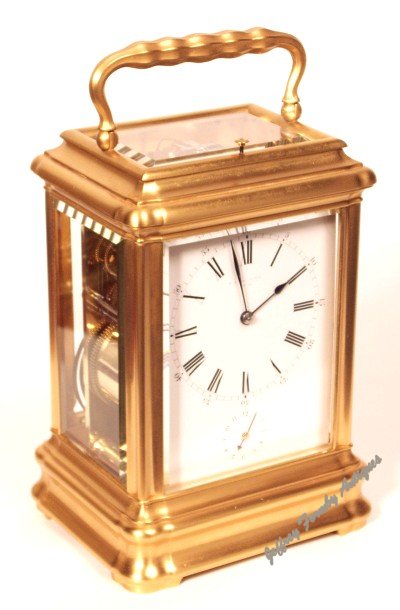 Drocourt, Paris c1875
This giant French carriage clock is by the famous maker, Drocourt of Paris.

The clock has a platform lever escapement, an alarm feature and strikes the hours and half hours on a gong.

The enamel dial has a small hairline crack to the top right-hand corner which can just be seen.